Changing the Solar Status Quo with HOAs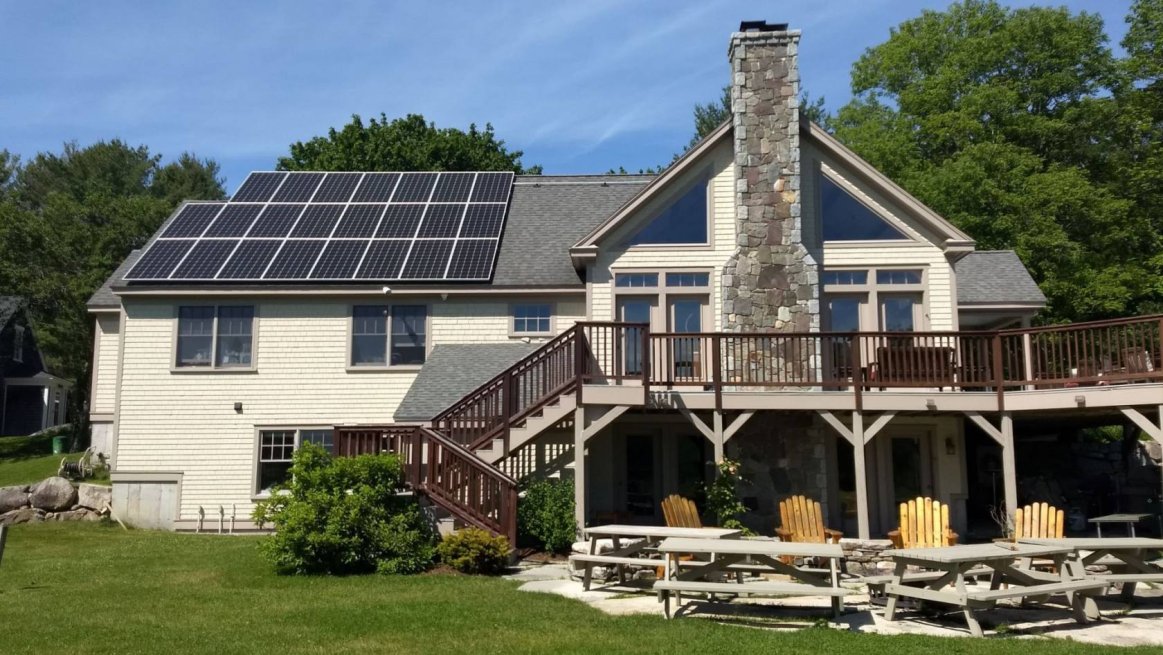 Today, there are over 370,000 homeowner associations (HOAs) in the United States. HOAs are neighborhoods where property lots are owned by individuals but the homes and condos are managed by an organization with contracted rules and regulations that apply to the property. Unfortunately, not all HOAs are pro-solar. With 53% of owner-occupied households in the country being within an HOA, this can be a major problem for solar installers looking to target interested residential solar customers in these neighborhoods. 
It is important for solar contractors to understand the reasons for HOA opposition to solar, the US states that currently have protections in place for homeowner rights to rooftop solar (called Solar Access Laws), and the best practices that some solar installation companies have employed to overcome these barriers. 
Why are HOAs against solar?
One motivation behind HOA restrictions on solar is the protection of the aesthetics of the community. It is not uncommon to see regulations on exterior elements of the home such as landscaping, trash maintenance, or paint color. A rooftop PV installation fits into this category. One lasting misconception about solar is the outdated image in people's minds of "blocky and blue" panels on a home's roof.
Knowing the main barriers to solar adoption for HOAs is a first step to fighting anti-solar regulations in these communities. Education about the new solar technology and applications available today is imperative to push HOAs to include more pro-solar provisions in their contracts. With all-black panels and installations that are flush to the roof, aesthetic concerns can be easily addressed. 
Making a case for pro-solar HOA rules: tips & tricks 
The impact of local HOAs on a solar installation company's business can depend on the state's laws but can also be mitigated by targeting neighborhoods without restrictive HOA bylaws.
While some installation companies opt to research and avoid work in HOAs that are not pro-solar, other installation companies have found ways to work with existing HOAs to change the status quo within the organization. In some cases, these contractors have gotten involved in the process of arguing for the benefits of solar in the community on behalf of their customers. The key factor is getting to know the laws of the state or states where projects are being installed. Understanding the laws and HOA regulations in place will allow solar installers to play a key role in guiding their homeowner customers through the process of appealing to their HOA board. 
When choosing to take on work in an HOA, one installer noted that "When you're working with a customer, the first thing you do is ask them to get a copy of the restrictive covenants that apply to their property, and the design guidelines" (Pia Trigiani, MercerTrigiani). 
Some organizations exist to help homeowners and installers fight for solar in an HOA. Solar United Neighbors has put together a complete guide to working within an HOA to install rooftop solar, which solar contractors should pass to their HOA customers. Some of the steps include: 
Organizing with pro-solar neighbors

Making a case for solar access in the community

Meeting with the HOA board to formally present the case
US states supporting homeowners right to solar 
In some states where Solar Access Laws are in place, an HOA may be prohibited from developing contracts that restrict the homeowner's ability to install rooftop solar. Three states lead the country in fighting HOA regulations against rooftop solar. They are Delaware, Virginia, and Illinois. In Virginia, HB 414/SB 504, passed in 2020, states that an HOA is unable to impose regulations on rooftop solar that do either of the following:
Reduce the production of the system by 10% below the projected performance level

Increase the cost of the system by 5% over the initial projected cost
Some homeowner customers have turned to their solar installer to help provide the data required to prove the HOA is not operating in accordance with the law. One company, Ipsun Solar, even used a tactic teaming up with competitor companies to fight against HOAs with anti-solar regulations by signing off on each other's documentation. Working alongside competitors, in this case, can increase opportunities for rooftop solar in a market. 
Many US states have the ability through Solar Access Laws to prohibit HOA restrictions placed upon homeowners preventing the installation of solar including:
If you are considering work on a solar project within an HOA or are living in an HOA with anti-solar provisions, reach out to your local Greentech Renewables rep for support. With solar expertise, local inventory, and access to a nationwide network of the best installers in the industry, Greentech Renewables is a go-to resource for all of your solar needs.
Support keywords
Policy
Renewable energy policy
home solar
installation best practice
residential solar