DC-Coupled: Now More than Ever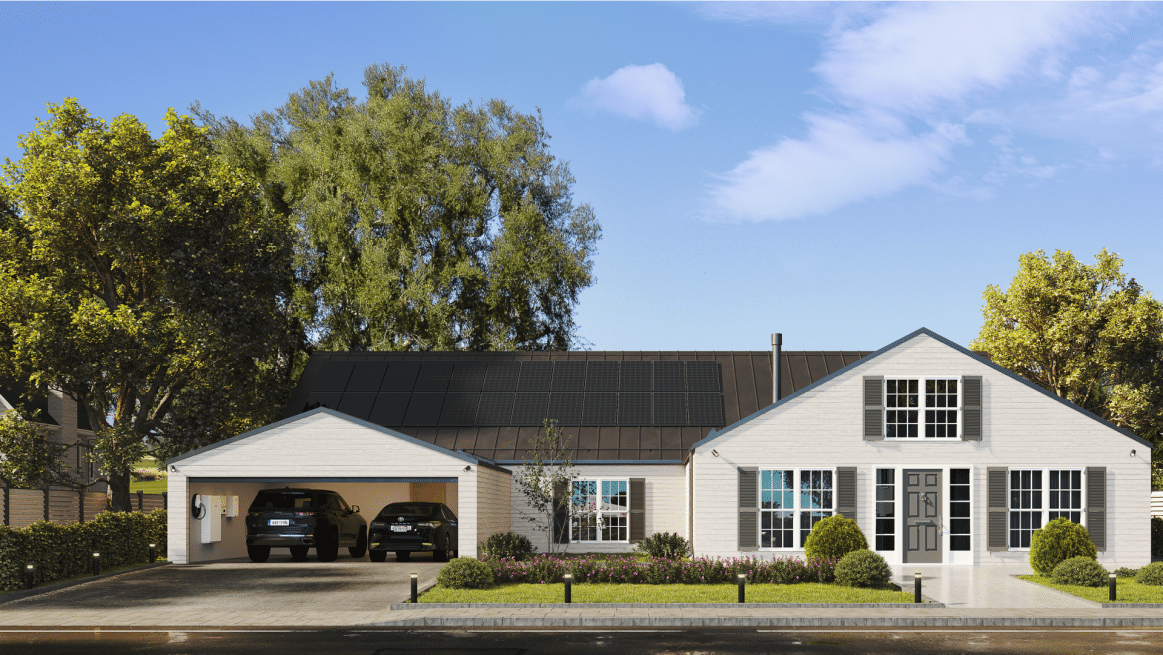 In this ever-evolving solar market, solar contractors and industry professionals are constantly overcoming obstacles, but these obstacles also invite opportunities for novelty and innovation. At Greentech Renewables, we partner with leading solar industry manufacturers to offer the latest technological advancements and inventive product solutions. For example, the decline in net metering policies has heavily incentivized investment in energy storage and EV charging. SolarEdge recently released a Bidirectional DC-EV charger that helps minimize energy loss by delivering power produced by a solar system directly to a customer's battery or EV.
The US is witnessing a shift in energy creation, delivery, and pricing, especially with the rollback of NEM 3.0 in California and the adoption of Time of Use (TOU) programs. Europe led the way in eliminating net metering policies, followed by states such as Hawaii and California, and as history has shown, California drives a majority of American solar trends. With a rise in self-consumption, experts anticipate a significant increase in energy storage deployment. System efficiency then takes on a whole new meaning. Selecting a smart, efficient ecosystem that can maximize energy creation and savings will become a must-have in PV systems across the country.
The Global Standard
In evaluating global markets that have experienced the aforementioned changes to solar energy policy schemes, it becomes clear that DC-coupled systems are quickly becoming the international standard. DC-coupled solutions only convert power once at the inverter, eliminating unnecessary conversions and providing systems owners up to 10% more power annually. In contrast, AC-coupled battery systems convert energy up to three times, once on the roof, once into the battery, and once out of the battery. This phenomenon is referred to as the 'triple conversation penalty,' where extra conversations constitute significant energy loss.
AC-coupled systems, often combined with micro inverters, also tend to clip power at the module level. These systems are commonly paired with high-wattage modules and can result in substantial power loss. DC-coupled systems use Power Optimizers under each panel to provide module-level independence with less clipping, especially when paired with high-wattage panels. These details give DC system owners more energy to run appliances, charge batteries, and drive their EVs.
More Oversizing, More Power Still
DC-coupled systems also allow up to 200% oversizing on the DC side, dramatically reducing clipping for maximized efficiency. Installers can install larger systems, allowing owners to send excess energy to the battery or EV chargers. In some jurisdictions, system owners with existing NEM contracts can add more panels to their installation by changing the AC nameplate rating or their NEM agreement. The oversizing potential is transformative for those looking to add more power to their systems and maintain NEM status.
Research and development teams originally designed bidirectional charging for DC-coupled energy systems. With the increasing adoption of EV chargers, along with the emergence of vehicle-to-home (V2H) and vehicle-to-grid (V2G) capabilities, DC EV chargers play a crucial role in helping homeowners transfer energy. Unlike AC-coupled bidirectional chargers, DC-coupled chargers also avoid the 'triple conversion penalty.' SolarEdge's newly announced Bidirectional DC-EV charger sends power directly from the property owner's solar system or battery to their vehicle with minimal energy loss.
As the world transitions from net metering and embraces TOU structures, DC-coupled energy systems are emerging as the global standard by avoiding the triple conversion penalty. As DC-coupled installations limit panel-level clipping, they enable oversizing, thus allowing larger systems to deliver more power to the customer. When utilizing DC-coupled solutions, system owners can maximize the energy production to charge EVs and batteries, maximize savings, and contribute to a more sustainable energy economy. For questions or more information on SolarEdge's latest DC-coupled solutions, contact your local Greentech Renewables today.
Published
2 weeks 6 days ago