Load Management: A How to Guide with Generac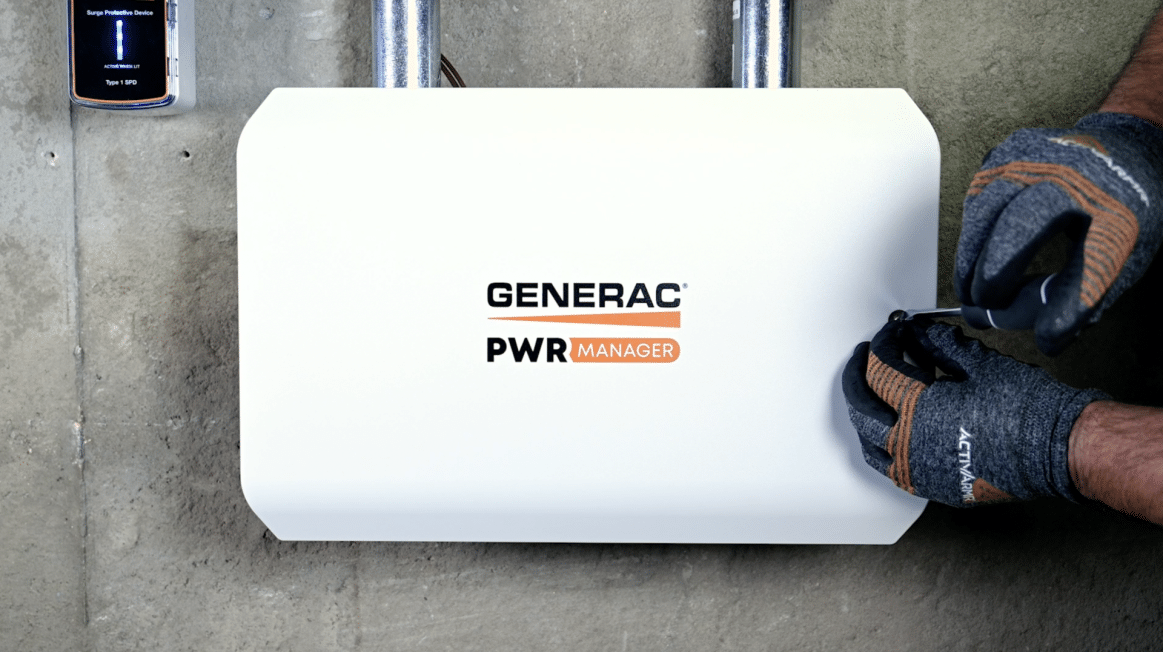 As the renewable energy industry evolves, homeowners are considering battery storage with their solar systems. Outages are becoming more prevalent, utility prices are on the rise, and grid instability continues to affect installers and solar customers. Battery storage provides backup power while offering homeowners energy independence and protection from outages, along with thousands of dollars in savings from tax credits, net metering, and Time-of-Use rate arbitrage.
Solar + battery storage systems, like Generac's PWRcell, use load management technology to help meet energy demand and make consumption more efficient. When an outage occurs, home loads compete to use any available power. A load management device communicates to the home electrical system to allocate and prioritize power. The goal is to shed unnecessary loads during an outage to conserve battery charge. Without proper load management, homeowners may be limited in their ability to protect loads and extend battery life. There is also a risk of overloading the inverter and shutting down the system if too many loads are turned on.
The Cost-Effective Solution for Whole Home Backup Power
SEIA estimates that nearly 25% of all behind-the-meter solar installations will be paired with storage by 2025, compared with just under 8% in 2021.* That number is only expected to increase thanks to the Inflation Reduction Act (IRA), the rise of electric vehicles, and outages becoming more frequent and lasting longer. In response to these changes, when pairing batteries with solar, many installers feel compelled to maximize the energy storage resource. With products like Generac's PWRcell, rather than relying only on additional batteries, you can use load management to get more from less.
Intelligent load management like PWRmanager, the advanced load management device for Generac's PWRcell Solar + Battery Storage System, enables batteries to work smarter using fewer batteries to power the home for longer. It adds flexibility and value to PWRcell by enabling whole home backup power and providing the homeowner with user-friendly controls to prioritize loads. PWRmanager is designed for easy installation to integrate seamlessly with the rest of the PWRcell system. The system controls up to twelve 120 V circuits or six 240 V circuits and two thermostats. The homeowner can also control and change programming for each course, view details about the system, and learn more about their energy consumption all through the user-friendly PWRview app.
Start offering homeowners PWRmanager as a cost-effective solution to achieve whole home backup power and extend battery duration with the PWRcell Solar + Battery Storage system. Generac is supporting the transition to a clean, more reliable power grid. Click here to view installer resources, or contact your local Greentech Renewables for more information about Generac PWRcell.
Published
3 months 1 week ago