A New Lease on Life: Using Landfills for Solar Projects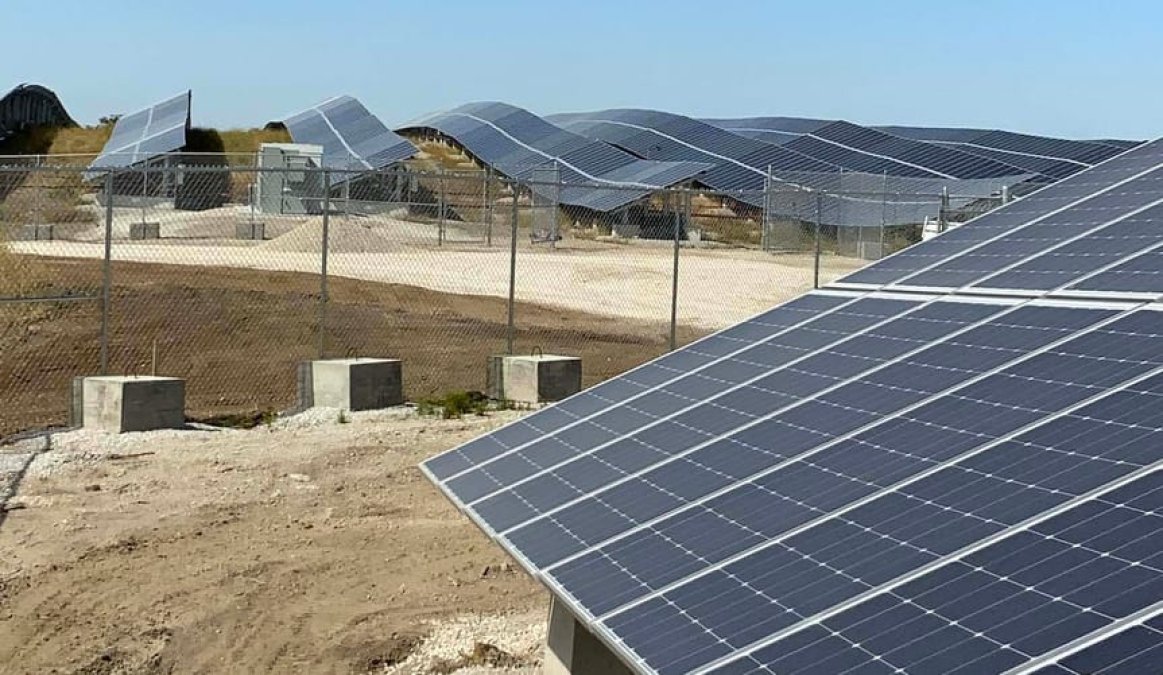 National goals to boost solar capacity in the US align with the government's commitment to reach 100% clean energy by 2035. Coupled with goals to boost community solar projects by 700% within the next three years, solar professionals believe that the 10,000 closed landfills across the country offer incredible opportunities for revenue, increased PV accessibility, job growth, and more.
Firstly, closed landfill sites consist of municipal solid waste (MSW) centers that previously took nonhazardous waste from households and have been covered by layers of concrete. These sites hold great potential for commercial projects, given their high acreage of open land that serves few other purposes. Due to structural, environmental, and zoning barriers, developments such as community centers, residential buildings, and schools seldom receive approval on these sites. Thus, deploying large-scale solar on closed landfills offers benefits to local communities by offsetting maintenance costs without the risks associated with heavy municipal activity on a given site. The Environmental Protection Agency (EPA) runs a RE-Powering America's Land program dedicated to incentivizing and encouraging the deployment of PV and renewable technology on landfill sites.
Naturally, there are barriers to this specific type of project. A primary logistical issue that has arisen considering the unique nature of these sites is permitting road blocks. The landfill terrain cannot be pierced due to risks of leaking waste contaminants creating potential added environmental costs, such as a ballasted racking system, to landowners. Despite these challenges, the Rocky Mountain Institute (RMI) released a report last year outlining the realistic, hopeful future of closed landfill solar, considering the amount of policy support and financial leverage reinforcing its progress.
Experts claim that it is crucial to understand the best practices behind a successful landfill solar project to maximize efficiency, safety, and access. The National Renewable Energy Laboratory (NREL) has published consistent land-use assumptions to guide project designers' modeling, notably pointing out that at least 2 acres of usable land should be available for a bankable landfill PV install. Since some landfills may not be cut out for this type of installation, a feasibility assessment can determine whether or not to proceed with solar planning. The landfill must also have been capped at least 2-3 years before any PV development to allow proper settlement of waste. Local municipal agencies and state government entities can help guide you to the proper experts regarding these needs.
The EPA also recommends that these types of solar projects focus on landfills with low grades and relatively steady slopes. Steeper, varied grades are more likely to disrupt design requirements, raise costs, and increase the risk for erosion. Other considerations include the characteristics of the landfill cap, and working with local professionals who understand the specifics of cap maintenance will ensure your landfill project does not leak into groundwater sources. Site control and strict maintenance are crucial to the safety of these systems and surrounding communities.
In terms of cost and efficiency, the array will require at least 3.5 kWh/meters squared daily to retain bankability. Like most solar systems, south-facing panels will maximize annual production and efficiency. Fortunately, landfills are likely to include at least the basic transmission and interconnection infrastructure necessary to connect to local utilities, meaning lower predicted extra costs. Local net metering laws will also impact the sizing and costs of a landfill solar installation, along with state and local incentives which vary greatly.
Landfill solar holds great promise in terms of increasing PV deployment across the US while making good use of an otherwise 'wasted space'. Our finance and engineering professionals are always here to help with all of your commercial and residential solar needs. Contact us today to get started with Greentech Renewables.
Image credits to Canary Media.
Published
1 year 3 months ago