Solar Leads: Mastering the Landing Page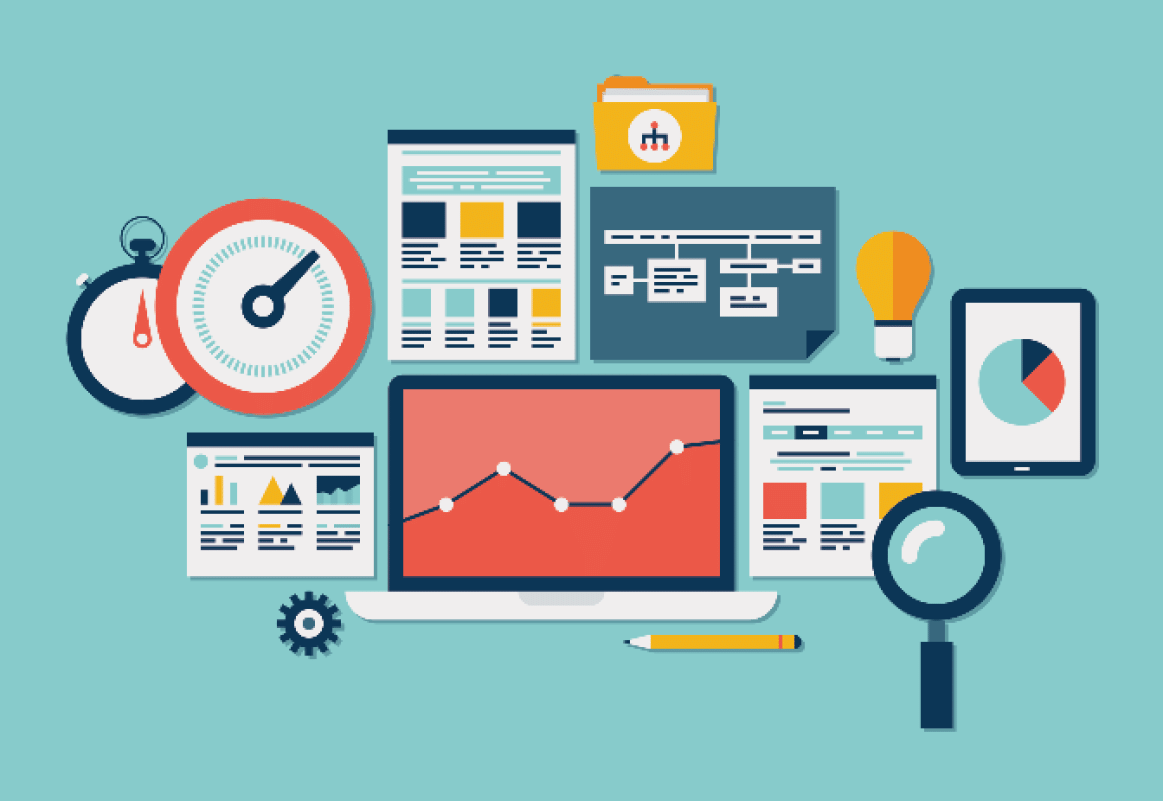 In this article, Energy Circle's paid search team researched and analyzed landing pages used in residential solar search engine marketing campaigns. Energy Circle is a marketing agency that works exclusively with local contractors in the 'better building space'. They manage and optimize residential solar contractors' online presence to generate high quality, affordable leads on a monthly basis. They recently launched a Performance Guarantee Marketing Program that ensures successful online marketing campaigns or your money back. Click here to get more information.
How do you gather solar leads today?
Over the past few years, purchased solar leads have become the main source of growth for many budding residential solar companies. However, the quality and volume of purchased solar leads are in decline.
While purchasing leads is okay, being reliant only on purchased leads for growth is risky.
In order to help residential solar companies continue their growth plans, Energy Circle has published a number of articles, webinars, and free courses on how residential solar companies can generate their own leads. While there are many ways of doing this, search engine marketing can be a great place to start.
While there are many elements required for a successful residential solar search engine marketing campaign, having effective landing pages is a critical component.
This article will review some of the top landing pages that likely convert at 10% or greater (100 visitors will yield 10 leads). The word "likely" is used because only the owners of these companies know the precise lead conversion metrics. Energy Circle will cover the following in this article:
An analysis of two landing pages.

Why does conversion rate matter?

When to focus on landing page optimization

Four simple elements to improve landing page design

Free Course on search engine marketing
Landing Page Examples
Landing Page: http://www.empower-solar.com/GA/solar-for-queens
Search Term: Solar Contractor NYC
Highlights:

"Local" is a significant focus of the content - "Queens" "NYC" etc.

Phone number, contact form, and live chat are all options

Easy to read list of bulleted "benefits"
Opportunities for Improvement:

The phone number could be more clearly listed

"Queens" might be too narrow of a regional focus

There is room for improvement with keyword insertion
Landing Page: https://www.greensolartechnologies.com/florida-solar-quote
Search Term: Florida Solar Installer
Highlights:

Clear call to action for free estimate

Phone number, contact form, and live chat are all clear options

Easy to read steps for "going solar"

Quality image highlighting the solar product
Opportunities for Improvement:

"Speak with a sales representative" could be replaced for "solar consultant" towards the bottom of the page

The click-to-call phone number could be a more prominent button

They could have added a bit more depth to the content with more relevant keywords
Why Do Conversion Rates Matter?
There are minor changes that can be made to a landing page that drastically influence the success of a campaign.
Energy Circle's internal database suggests that great search engine marketing (SEM) landing pages convert at 10% or greater, whereas poor landing pages convert at lower than 5%. Often times this will be the difference between a campaign being profitable or not, assuming that the strategy, keywords, and ads themselves are the same.
Here is an example:
If you're paying $11 per click for a specific keyword and that traffic goes to a landing page that converts at 10%, then the cost per solar lead will be $110. If you're paying $11 per click and the landing page converts at 3%, the same solar lead will cost $366.
Thus, the difference between two different landing pages could be $256 — per solar lead!
When to Focus on Landing Page Optimization
If you're seeing a lot of clicks and not enough solar leads, or not getting enough solar leads at a low enough cost, you might need to look more closely at your landing pages.
If you're not getting enough clicks, to begin with, you should take a look at your keywords, bidding, and ads first before you focus on the landing page.
If you continue to optimize your landing pages and still don't get enough solar leads, it is likely that you are driving low-quality traffic and you should look at your keywords, bidding strategy, and the ads themselves.
Four Simple Elements to Improve Landing Page Design
Here are some search statistics and principles that are useful to keep in mind when designing your landing pages. While there are more variables than this that impact conversion rate, these are top priorities that are easy to double check on your pages.
50% of local traffic comes from mobile

For local service contractors, 50% of traffic will be coming from mobile devices. So if your site is not optimized for mobile devices in both the responsiveness and load time, the site will not convert well.

70% of solar leads come from phone calls

Believe it or not, about 70% of solar leads that come in from a campaign will come from a phone call. This is based on data from thousands of solar leads we generated, and the vast majority of the solar leads came from phone calls, not from a website form.

The lesson here is that it's very important for conversion to have a phone number at the top of the site (when viewed on a desktop) and top of the page (when viewed on a mobile device) to generate a large number of solar leads.

Keep forms short and to a single step

By reducing the friction for people to sign up, and letting them know exactly what's going to happen next, conversion rates increase. If the form is a two-step (or more) form with many (5 to 10) fields, conversion rates will suffer.

Often when we provide this advice, folks might respond, "Yes, but I want quality solar leads not a lot of leads." While this makes sense, in residential solar, the way to correct for this and get quality solar leads is by targeting the correct keywords that attract a high level of buying interest in the right geographies. Once you're targeting people searching to buy solar, you want to make it as easy as possible for them to become solar leads.

Skimmable yet in-depth

The content on the page itself needs to be clear and contain the specific keywords that were used in the search. While it shouldn't feel like a huge amount of paragraph-like text and should be easy to skim, it also needs to provide credibility and answer questions that a reader might have. Many of the pages that "need work" were too short in length, which is likely to decrease conversion rates.
Free Course on Search Engine Marketing
Landing page optimization is just a single part of a successful search engine marketing campaign. For next steps, Energy Circle has created a free course on HeatSpring that provides a more in-depth training on search engine marketing for residential solar contractors. Learn more and sign up for free below. You'll learn about researching keywords, bidding strategies, how to understand the economics of a campaign and optimize it. 
Published
4 years 10 months ago
Support keywords
solar landing pages
solar marketing
solar leads
solar lead conversion rate
solar installation leads