Debt-free Solar Financing For Commercial Property Owners
The C-PACE (Commercial Property Assessed Clean Energy Program) financing solution can provide support for commercial property owners and developers in making upgrades to their property that increase energy efficiency, harness renewable energy, conserve water, and protect against storms.
Property owners can tap into C-PACE financing to cover the upfront costs of their project with a minimal down payment required and secure repayment via tax assessment of the commercial property.
This unique solution offers some key features below:
Long-term financing ranging at around 20-30 years (compared to traditional commercial loan duration ranging from 7-10 years)
Low, fixed interest rates
Increased security and lower risk with the tax assessment repayment mechanism
Ability to transfer repayment obligations to future owners of the commercial property
Off balance sheet financing
Strength added to the business case for projects making energy maintenance upgrades to existing commercial buildings
C-PACE is currently available in the following states: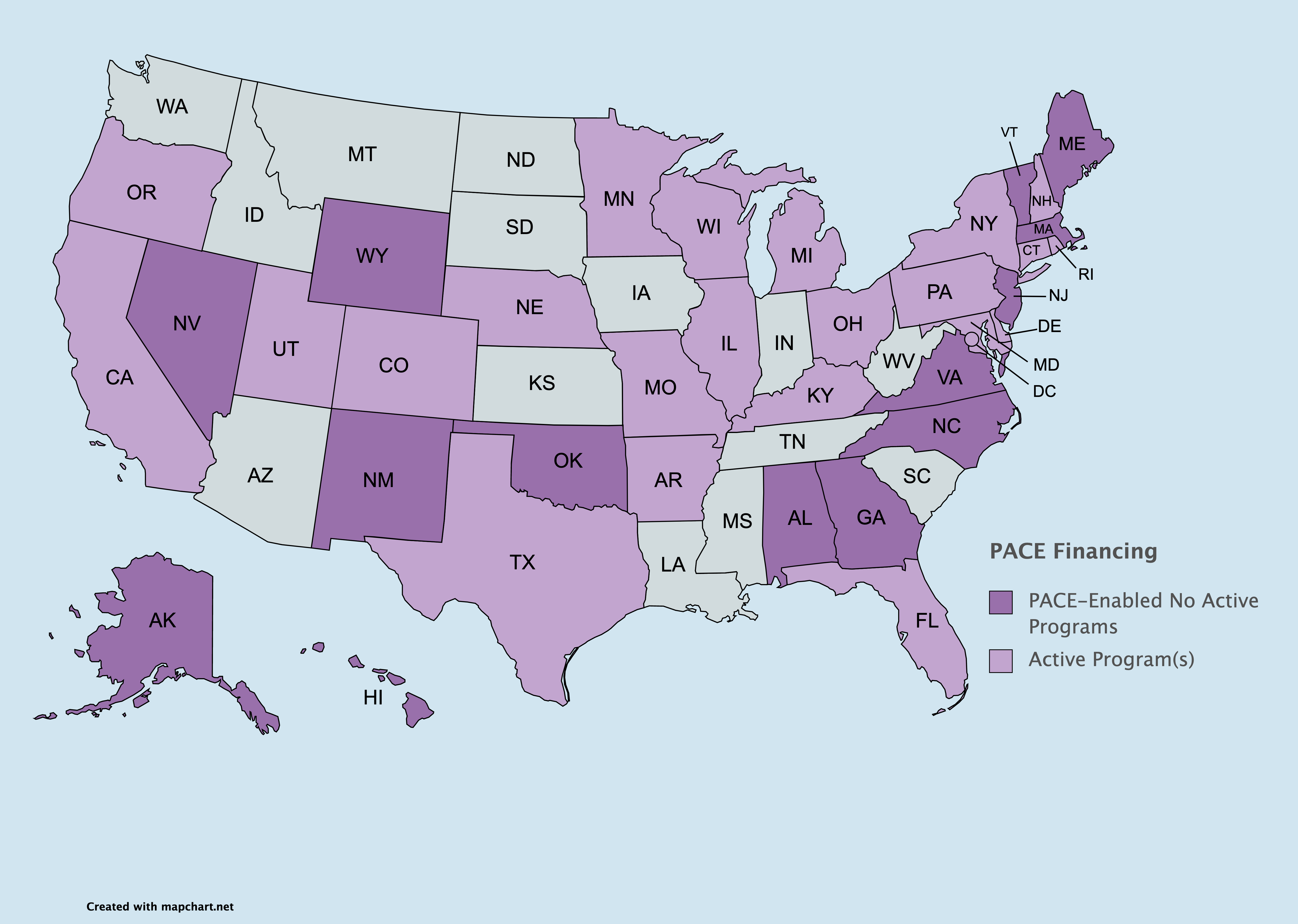 Our C-PACE Partners
Click below to view our C-PACE partners and product details.
*CollectiveSun C-PACE is for non-profit organizations ONLY
---
Learn more about C-PACE solar financing
To consult with a Cornerstone Commercial Finance team member about C-PACE products before choosing a provider, simply fill out the form here.