355.2 kW Commercial Installation in Livermore, CA
This is a Jinko module and Solis 60K-HV inverter installation. With such a large job, there were some challenges. All project components had to be exceptionally organized and timed, but despite all the prep work, shipping complications, supply constraints, inclement weather, and COVID restrictions were the most challenging parts of the entire project. Having a good relationship with our suppliers and staying positive over things we had no control over really helped us overcome all challenges in a timely manner. One specific problem that we encountered during the project was one of the five inverters were defective, so Greentech Renewables San Leandro jumped into action, not only replacing the inverter, but the turnaround time was quick.
This is one of the largest Synergy Power projects to date. Its flawless hillside design near one of Livermore's winery locations makes for a beautiful addition to the area. With all 888 Jinko panels, 5 Solis inverters, Ironridge racking, and concrete free ground screws installed, this commercial property is set to produce an annual production of 591.7 MWh and $164,190 annual savings. All with a 100% energy offset!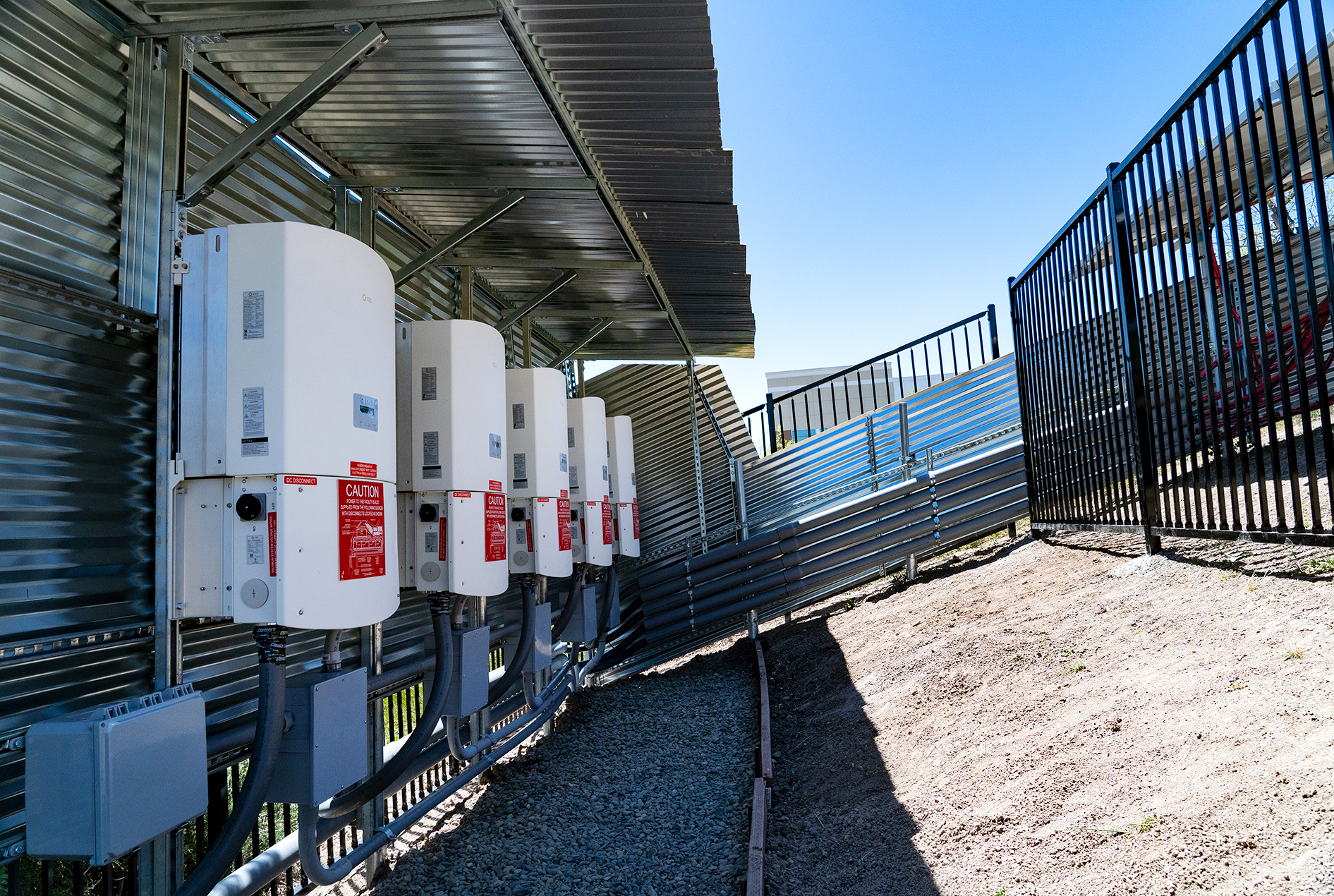 Location
Livermore, CA 94551
United States