523.6 kW Commercial Solar Project in Foxborough, MA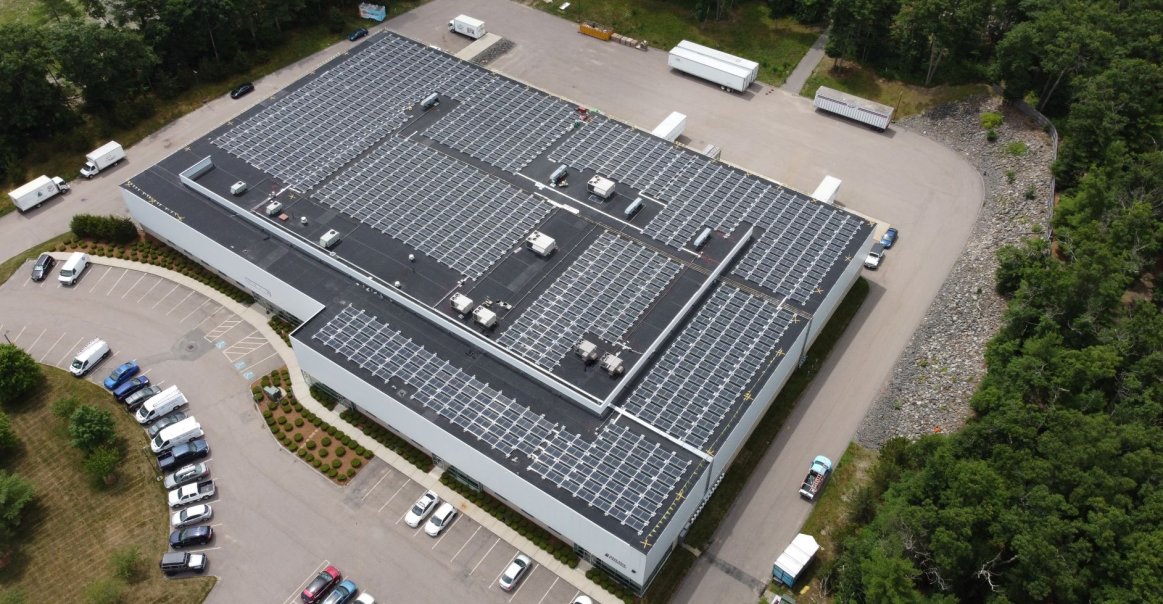 This 523.6 kW solar array in Foxborough Massachusetts was completed thanks to the hard work of Invaleon Solar in partnership with Greentech Renewables. Invaleon, as EPC, partnered with developer, financier and owner-operator Ecogy Energy to make this commercial project a reality.
Thanks to Greentech Renewables Auburn Invaleon was able to provide the customer with all the necessary equipment for this project to be an incredible success. With 1,360 Q CELL 385 W panels and 13 SolarEdge SE33 inverters this commercial property was able to go solar on a large scale. 
While completing this project, the biggest challenge Invaleon faced was caused by utility-based design and implementation delays. Invaleon had to perform 1600-volt and 600-volt class work before DC system installation. This caused a significant gap from when the initial work was done to when Invaleon crews returned to the site to install the modules. By modifying the construction schedule, Invaleon was able to save their clients from additional costs, until the utility issues were resolved and there was a clear path forward. 
Founded in 2011 and headquartered in Haverhill MA, Invaleon is a completely integrated solar energy company spanning all disciplines and trades under one single roof. Check out Invaleon's website here for additional information on their solar and storage offerings!
Location
Foxborough, MA 02035
United States