530 kW Commercial Installation in Hartford, CT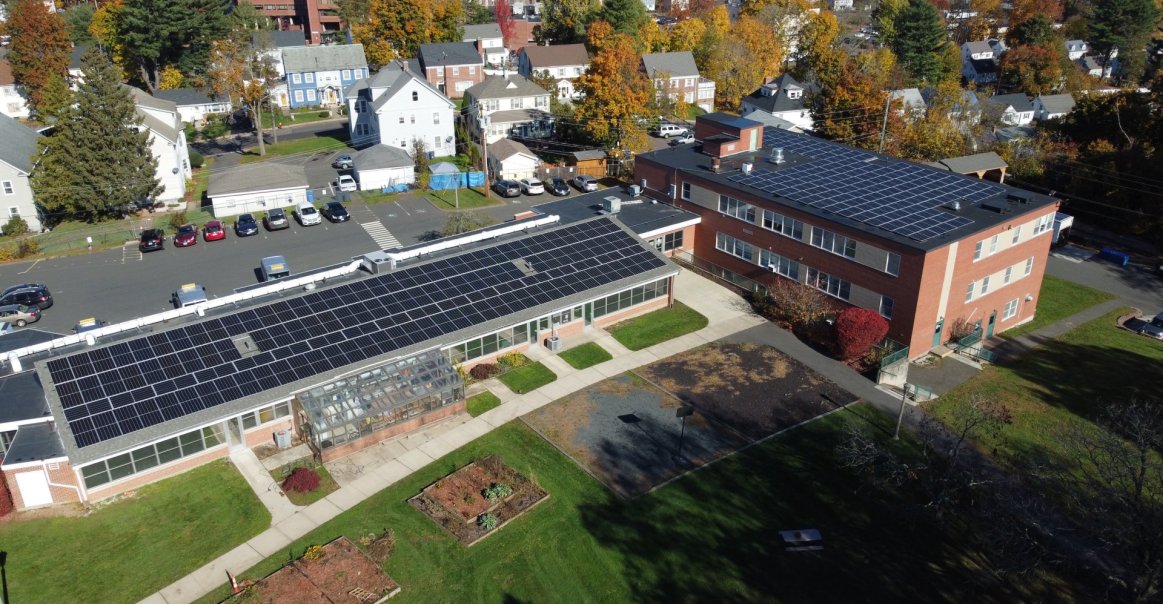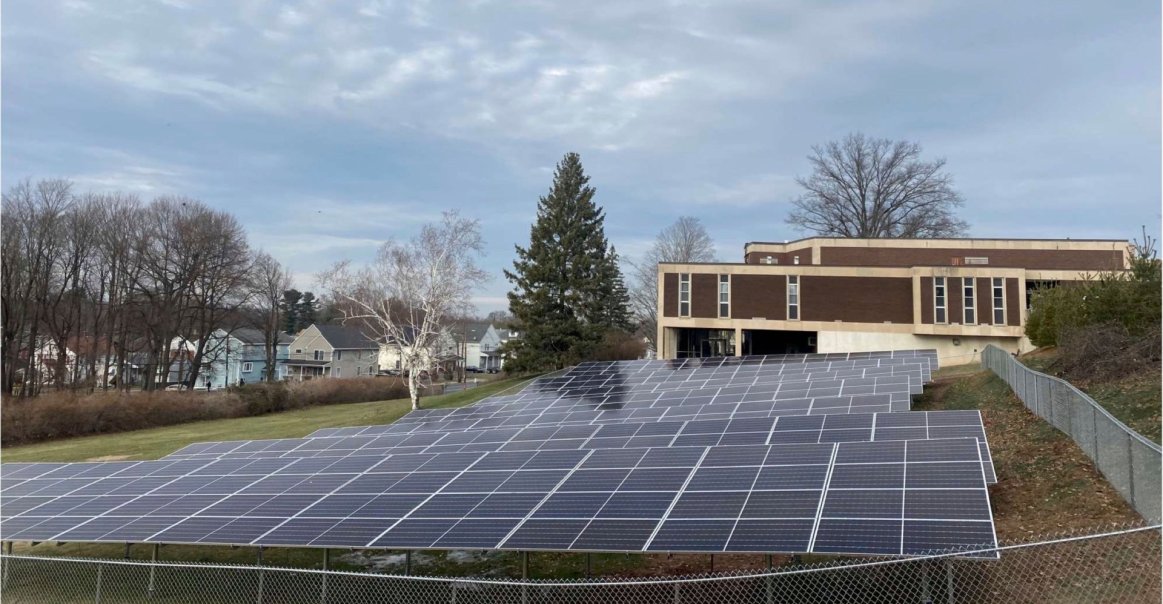 The Connecticut Institute for the Blind in Hartford, CT, has gone solar! This private, non-profit organization has been at the forefront of community-based service for people with disabilities since its inception in 1893. The institute took an exciting step towards sustainability and energy resilience this year when JD Solar Solutions designed multiple unique solar systems to fit their needs.
This project consists of multiple installations across the organization's campus in Hartford. A roof mount system at the main campus building provides 127 kW DC of power for the administrative building's main services. An additional 111 kW DC ground mount array was designed to provide reliable, renewable energy throughout the rest of the campus. Together, the ultimate size of the entire system amounts to 530 kW. These other systems provide energy independence for the center's wide variety of housing opportunities for people with a vast array of disabilities. 
The team at JD Solar Solutions has been reflecting on the exciting opportunity to work on such a meaningful, unique project, citing inspiration from the institute workers' passion for their work. Beyond working with the center, JD Solar Solutions also noted the heavy importance of coordination and teamwork throughout this project. Certain buildings required entirely new roof installations or tree removal, and the logistics of scheduling to minimize interference with the institutions' operations was notably challenging. This installation team has also installed solar on 16 group homes across the state. 
Greentech Renewables Wallingford enabled the set of installations to run smoothly through efforts to ensure that products were in-house on time and customized solutions to help expedite all processes. Using Hanwha 485W modules, SMA Sunny Tripower and Sunny Boy inverters, and IronRidge rails, the installation team was able to stay on track and rest assured that they were in good hands with Greentech Renewables. 
Location
Hartford, CT 06112
United States