Preserve at Oak Meadows Golf Course 43.785 kW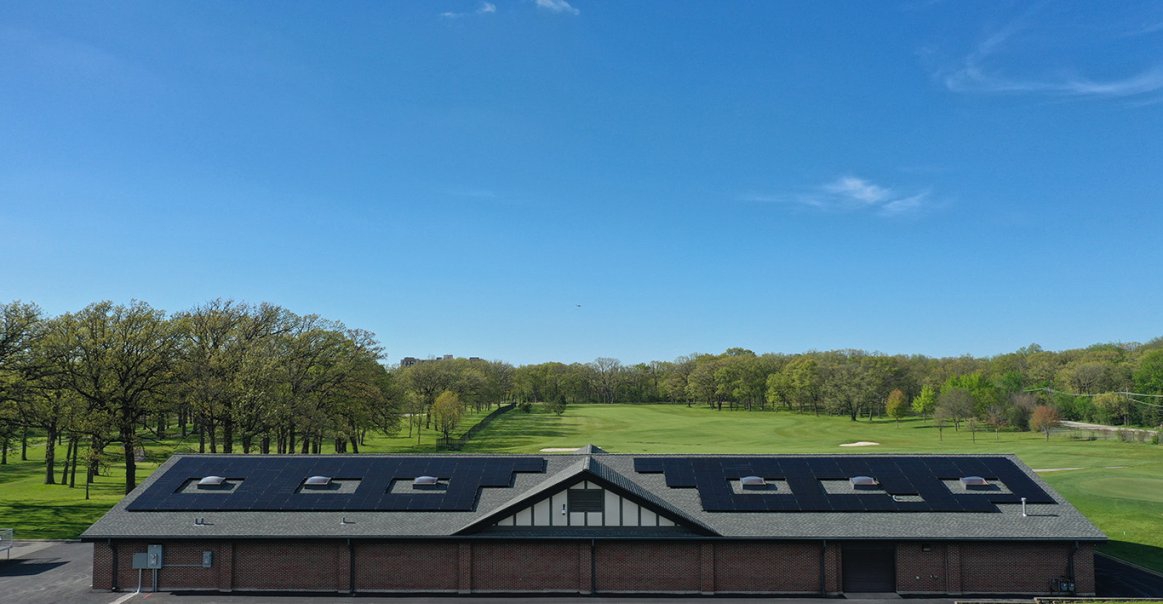 This project features images from the Preserve at Oak Meadows, a golf club in Addison, Illinois which opened in 2017. Since it's opening the course has received numerous awards and accolades from environmentalists and national golf publications. Thanks to the work of Windfree Solar, and the help of Greentech Renewables Chicago this project received multiple awards within the golf & conservation communities. Some include, "Renovation of the Year" from Golf Inc. magazine, Green Star Environmental Award from Golf Digest for its environmental solution, and the Force of Nature Award from Chicago Wilderness for serving as a role model with its conservation and restoration efforts.
The project had two main questions to be answered, first which products to choose and second how to plan a project around an operating golf course's schedule. Windfree Solar selected JinkoSolar because of their product availability and the reputation of the quality modules produced in their Jacksonville factory for this government construction project. Coupling the right products with proper time management enabled them to complete this project, which they are incredibly proud of! Windfree Solar can't wait to have a company outing at Oak Meadows next summer to show off the great work!
JinkoSolar's 315 W EAGLE 60HM G2 modules are expected to generate around 55,000 kWh per year, which is enough to power all 75 golf cars yearly. The Preserve is proud to be the first golf course in the U.S. with a fully solar-powered golf car fleet. "I am thrilled by the enhancement of this project through solar power," said Forest Preserve District of DuPage County President Daniel Hebreard. "The new building will be a terrific venue for events ranging from golf outings to Forest Preserve District education programs, and the solar arrays support our organization's mission of conservation for all who visit The Preserve."
This project photo won 1st place for the commercial solar project category in the 2020 JinkoSolar EAGLE Modules customer photo contest!
Location
Addison, IL 60101
United States