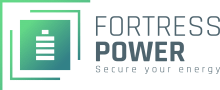 Fortress Power is more than just a Pennsylvania-based global leader in lithium battery manufacturing. They're highly experienced, expertly trained professionals with a passion for renewable energy. Their superior client service and dedication to affordable, premium energy storage products have made them industry leaders with experience serving both private residences and commercial enterprises.
But they don't just sell energy storage. Unlike other competitors, Fortress Power is committed to providing clients with top-performing energy storage solutions that are easily installed, safe, and consistently reliable. Even if you don't have a solar panel system in place, their energy storage can work for you.
Fortress Power puts customers first. This means you'll be partnering with a different kind of energy storage company. One that treats you like a team member: intelligently, fairly, and as innovative as we are.