2017 Policy Preview: TVA Green Power Providers & REAP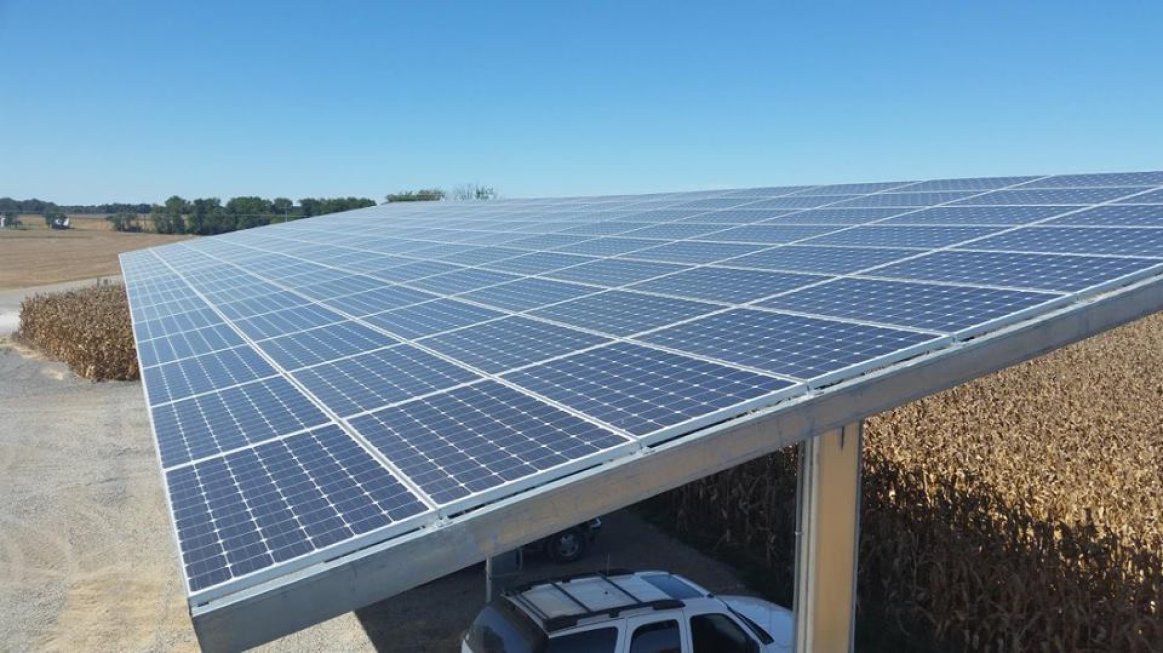 As a state without a solar carve-out (no SREC market), and no net metering, Tennessee is expected to install 476 MW of solar electricity over the next five years, more than five times the solar capacity installed over the past five years. This will be made possible with the help of the Tennessee Valley Authority (TVA) Green Power Providers (GPP) and U.S. Dept. of Agriculture REAP (Rural Energy for America Program) programs.
As you may know, TVA provides electricity to almost 100% of the entire state of TN (and additional areas of 6 surrounding states), while offering the GPP to promote the growth of renewables for electricity production in the region. For solar specifically, the GPP program provides compensation to solar customers for every kWh their solar system produces. The program will start up again in 2017, with some slight changes.
The 2017 GPP Program will include 10 MW of capacity for solar customers, split in half for residential and non-residential. The system size is limited to 50 kilowatts (kW) or less and the compensation for every kWh will be equal to the retail electricity rate, based on 2016 rates. Installers will also need to have their NABCEP Associate Level Certification (previously Entry Level Certification). For customers to take advantage of the GPP Program, their local power company must be a participating member of the GPP Agreement with TVA (See HERE for these local power companies). To apply, the end users will complete "Green Power Providers Capacity Reservation Request" applications and wait for approval. See HERE for more on the GPP participation and eligibility requirements. Applications for GPP open on January 11th, 2017.
Along with the GPP Program, REAP grants provide an affordable way for agricultural producers and rural small businesses to go solar. In 2015, USDA Rural Development invested $29.75 billion in nearly 171,000 projects across the nation. USDA Rural Development (RD) office in Tennessee are a great resource for local solar installers interested in pursuing REAP. If installers are interested in pursuing REAP grants or loan guarantees for customers, a number of staff members are accessible within the state to answer questions and assist you in your efforts to bring energy independence and renewable energy to rural Tennessee.
REAP Loan Guarantees and Grants provide assistance for energy efficiency improvements or purchase of a renewable energy system for operations via a loan guarantee and/or grant, as stated in the USDA Rural Development Report: Tennessee 2015 Progress Report. This program is exclusive to rural small businesses and agricultural producers located in cities, towns, unincorporated areas with populations less than 50,000 (population limits do not apply to agricultural producers). Grants are up to 25% of project costs, not to exceed $250,000 for energy efficiency projects and $500,000 for renewable energy projects. USA provides loan guarantees for up to 75% of total project costs, not to exceed $25 million. In 2015, Renewable Energy Loans and Grants totaled $3,191,668 awarded through 75 projects across Tennessee.
Other applicable programs under the USDA Rural Development Program:
Rural Energy for America Program Audit and Development Grants

Grantees that receive assistance through this competitive REAP grant program help rural small businesses and agricultural producers by conducting and promoting energy audits, and providing renewable energy development assistance.

This program provides insured loans and loan guarantees to qualified utility providers to finance construction of electric generation, transmission and distribution facilities and system improvements in rural areas. Funds may be used for demand-side management, energy conservation programs, and both on-grid and off-grid renewable energy systems.
For more information on USDA grants, visit THIS SITE to confirm property eligibility when preparing to apply for funding. Additionally, see HERE for further contact information.
Upcoming Deadlines:
January 11, 2017: Online applications open for Green Power Providers Program

March 31, 2017: Applications due for REAP applicants requesting $20,000 or less (by 4:30 pm local time)

March 31, 2017: Applications due for REAP applicants requesting $20,000 or more (by 4:30 pm local time)

December 15, 2017: All applications for Green Power Providers Program must be submitted, Capacity Reservations Requests must be issued by this date
Source:                                                                                     
USDA Rural Development Progress Report
Published
5 years 10 months ago
Support topic
Finance and Regulation
Cost and rebate
Support keywords
TVA
SREC
net metering
REAP
Grant
financing